Crazy Fish 2.8″ Classic Floating Worm – 6 Chartreuse (12pcs)
£3.49
7 in stock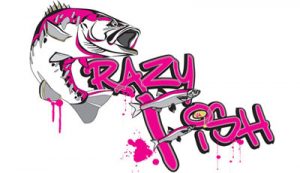 The MF Classic Worm from Crazy Fish is an excellent finesse lure, which can be fished in a number of ways. It can be used on a jig head, drop shot rig or split shot rig. Alternatively, it can be nose hooked, wacky rigged or fished weedless. The slim body allows for plenty of movement, however this worm is presented. This is the floating version, made from extremely buoyant TPR, a material that is also very supple and stretchy. This lure will float a small hook and will also stand up nicely off the bottom when used on a weighted rig. Strongly scented for added attraction, 12pcs per pack.
*This colour is UV enhanced for added visibility in the water
**Please note – we recommend storing these worms in their original packaging. Don't mix with other lures, as TPR can react with other types of soft plastic.
Length: 2.8″ (7.1cm)
Weight: 0.6g
Scent: Sweet Cheese
Colour: 6 Chartreuse (see photo)