You cannot add "AGM Premium Ball Jig Head 1.5g - Size 1/0 (5pcs)" to the basket because the product is out of stock.
AGM Muscle Jig Head 11.5g – Size 1/0 (5pcs)
£3.20
Out of stock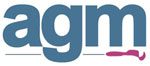 The AGM Muscle Jig Head successfully combines power and finesse, enabling you to rig smaller lures but still land any unexpected larger specimens (they are also good for use in weedy areas where fine wire hooks can get bent out of shape easily). The Muscle Jig Head will allow perch anglers to target their quarry with grubs and small shads but easily deal with larger pike and chub when they turn up. Also ideal for use with soft plastics when targeting pollack, bass and wrasse in saltwater. Hooks are Mustad, 2X Strong, forged, round bend with a chemically sharpened, needle Ultra Point, originally designed to catch hard fighting salmon and steelhead in North America. Black nickel finish, 5pcs per pack.

Weight: 11.5g
Hook size: 1/0
Length (measured from eye to bend): 32mm
Width of gape: 12mm