View basket
"Crazy Fish Soar Spoon 1.8g – 33 Chartreuse/Pink/Orange" added to basket.
Crazy Fish Soar Spoon 1.4g – 20 Brass/Orange/Yellow
£3.25
9 in stock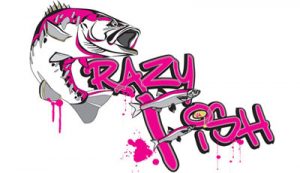 The Crazy Fish Soar is a Japanese designed ultralight spoon, which is a superb lure for trout, perch and chub. Weighing just 1.4 grams, this tiny brass spoon has a polished finish with subtle yellow and orange edging, the reverse side is plain shiny brass. The Soar is fitted with a premium Japanese Meito fine wire hook.
Length: 0.8″ (2cm)
Weight:  1.4g
Colour: 20 Brass/Orange/Yellow (see photo)
Reverse: Plain Brass (see photo)