You cannot add "Crazy Fish 5" Floating Glider - 66 Pearl Snow (6pcs)" to the basket because the product is out of stock.
Crazy Fish 4″ Floating Polaris – 42 Green Pumpkin Blue (6pcs)
£3.95
2 in stock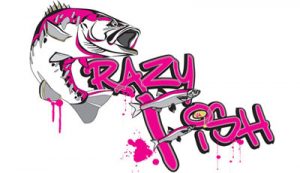 The Crazy Fish Polaris imitates a small worm, fish or aquatic creature and can be fished in a variety of ways. The slender, supple body is deeply segmented, which gives this lure a lot of natural movement, no matter how it's fished. Great on either a jig head, flex head or drop shot rig, the Polaris will attract a wide variety of predators. Each lure is also scented for added attraction. 6pcs per pack, lures are nicely packaged to ensure that the tails remain perfectly straight.
This is the floating version, which will stand up nicely when rigged on a jig head or flex head (see underwater photo opposite).
Length: 4″ (10cm)
Weight: 2.5g
Colour: 42 Green Pumpkin Blue (see photo)
Scent: Squid
Links to jig heads/hooks shown in photos opposite:
AGM Finesse Jig Head 3g size 1
Crazy Fish Round Bend Joint Hook – size 1
VMC 7356BN Sure Set Hook – size 2