You cannot add "Crazy Fish 1.8" Crayfish - 44 Pink Wakasagi (8pcs)" to the basket because the product is out of stock.
Crazy Fish 2″ Floating Nimble – 5D Orange Chartreuse (8pcs)
£3.85
Out of stock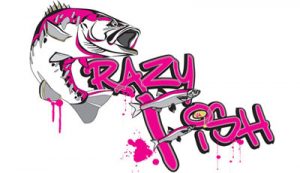 The Crazy Fish Nimble is a lifelike crayfish imitation, infused with squid scent for added appeal. A great choice for weedless rigs, the slightly flattened body shape and generous hook slot ensures solid hook ups. This lure has a fantastic action, the cleverly designed claws flap enticingly as the Nimble falls through the water and produce a lovely swimming motion on a straight retrieve (see video link below). They can be rigged on a flex head, jig head, ned rig, weedless rig, split shot or drop shot rig. This is the floating version, made from buoyant soft plastic, allowing the lure to stand up off the bottom and attract passing predators. 8pcs per pack.
*This colour is UV enhanced for additional visibility in the water
Length (including antenna): 2″ (50mm)
Weight: 1.4g
Colour: 5D Orange Chartreuse (see photo)
Scent: Squid