You cannot add "Crazy Fish 2" Tipsy - 14 UV Motor Oil (8pcs)" to the basket because the product is out of stock.
Crazy Fish 2.7″ Polaris – 64 Fluo Orange (8pcs)
£3.85
3 in stock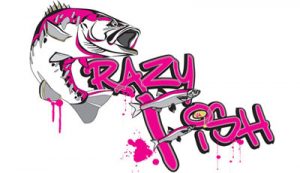 The Crazy Fish Polaris imitates a small worm or aquatic creature and can be fished in a variety of ways. The slender, supple body is deeply segmented, which gives this lure a lot of natural movement, no matter how it's fished. Great on either a jig head/flex head or drop shot rig (see photo opposite), the Polaris will attract a wide variety of predators. Each lure is also scented for added attraction. 8pcs per pack, lures are nicely packaged to ensure that the tails remain perfectly straight.
Length: 2.7″ (6.8cm)
Weight: 1.5g
Colour: 64 Fluo Orange (see photo)
Scent: Squid
Links to jig heads/hooks shown in photo opposite:
AGM Finesse Jig Head 3g size 4
Crazy Fish Round Bend Joint Hook – size 2
VMC 7356BN Sure Set Hook – size 4