You cannot add "Crazy Fish 2.5" Nimble - 13D Peach (7pcs)" to the basket because the product is out of stock.
Crazy Fish 1.6″ Allure – 51 Black (8pcs)
£2.50
3 in stock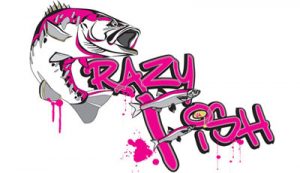 The Crazy Fish Allure is a nicely detailed little lure, which resembles an insect or aquatic nymph. With two long appendages at the rear, plus legs and fins on the body, this lure can be given lifelike movement with subtle taps and twitches. The Allure works really well on a jig head, flex head, drop shot or split shot rig (see rigging examples opposite). Scented for added attraction, it's a great choice for tempting perch, zander, trout and LRF species. 8pcs per pack.
Length: 1.6″ (40mm)
Weight: 0.8g
Colour: 51 Black (see photo)
Scent: Squid
Links below to jig heads/hooks shown in photo opposite:
Crazy Fish Round Bend Joint Hook – size 8
AGM Finesse Sickle Jig Head 1.1g size 8
AGM Finesse Jig Head 0.7g size 8