You cannot add "Crazy Fish Flex Head 12g (5pcs)" to the basket because the product is out of stock.
AGM Slim Brass Drop Shot Weight 2g – Matt Black (4pcs)
£1.99
42 in stock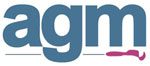 AGM Slim Brass drop shot weights are eco friendly and safe to use in all UK waters, finished in stealthy matt black. Each weight is fitted with a small grip swivel, simply pull your line into the grip and the weight will be secured (this also allows you to make easy depth adjustments whilst fishing). If you hit a snag, steady force will pull the line from the grip swivel, allowing you to retrieve your rig, minus the weight. If you require a stronger hold, tie an overhand knot on the line before pulling it into the grip. There are 4pcs per pack.
Weight: 2g
Length: 15mm