You cannot add "Rip Tide 4" Conley Grub - Glow/Chartreuse Tail (6pcs)" to the basket because the product is out of stock.
AGM 3.25″ Twintail Grub – Orange (8pcs)
£1.99
10 in stock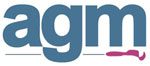 These AGM grubs have twin curly tails, which gives them loads of action when retrieved (and also as they fall through the water). Great for perch, chub, zander and smaller pike, they will also tempt a variety of saltwater predators. Each grub measures approximately 3.25″ (5cm) and can either be fished on a jighead or rigged weedless with a suitable wide gape hook for use on Texas or Carolina rigs (see photo). Made in USA, 8pcs per pack.
Size: 3.25″ (8.3cm)
Weight: 3g
Colour: Orange (see photo)