You cannot add "Crazy Fish 1.6" Nimble - 14 UV Motor Oil (9pcs)" to the basket because the product is out of stock.
AGM 1.5″ Micro Crayfish – Pumpkinseed (10pcs)
£1.99
39 in stock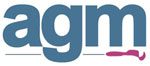 These little imitation crayfish are infused with a subtle aniseed scent and make great lures for chub and perch (other species such as carp and bream have also been known to take them). Also very effective in saltwater for small predatory species. They can be rigged on a small jighead, split shot or drop shot rig. 10pcs per pack.
Length: 1.5″ (3.8cm)

Weight: 0.5g

Colour: Pumpkinseed (see photo)